If someone asked you to name the fastest-growing state in India, which would you pick? Gujarat, with its large manufacturing sector? Perhaps Maharashtra, the richest state in the country? Or maybe the rapidly urbanizing Haryana, home to India's 'Millennium City' of Gurugram?
You'd be wrong on all counts. The fastest-growing state in 2018 was Bihar. What changed in Bihar to explain the leap from mediocre growth to the best-performing state in India?
An important part of the answer lies in the remarkable steps the Government of Bihar has taken to bring electricity to every corner of the state. The gains in electricity access in Bihar are so large that if you compared satellite imaging from six years ago to today, the difference is clear. Patna has always been populous and bright, but what is striking in recent years is the growth in lights in second-tier cities like Bettiah, Darbhanga and Purnia and their surrounding areas. Across Bihar, there is now a proliferation of nighttime lights.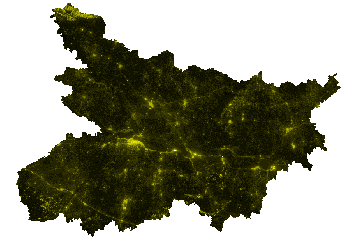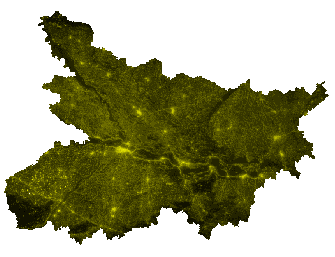 Above images show night lights data of Bihar districts in 2013 and 2019, respectively
Research from different parts of the world has shown that electrification can transform economies and reduce poverty by opening the door to the commercial activity of all kinds – whether it be small-scale manufacturing or shops that stay open after dark. In Brazil, for example, the expansion of hydro-electricity led to significant improvements in income and productivity and higher levels of education. In South Africa, improvements in electricity access helped increase female labor employment.
India has been making a big push on electrification through a series of centrally-funded schemes to build out the grid and subsidize household connections. As a result, between 2000 and 2016, 80 percent of the homes around the world that received electricity for the first time were in India.
What, then, is unique in Bihar? Bihar has achieved a rare win-win by increasing access and quality at the same time…